Diese Veranstaltung hat bereits stattgefunden.
Inklusion und Aktivismus/Inclusion and activism
September 17, 2021 @ 3:00 pm

-

5:00 pm

CEST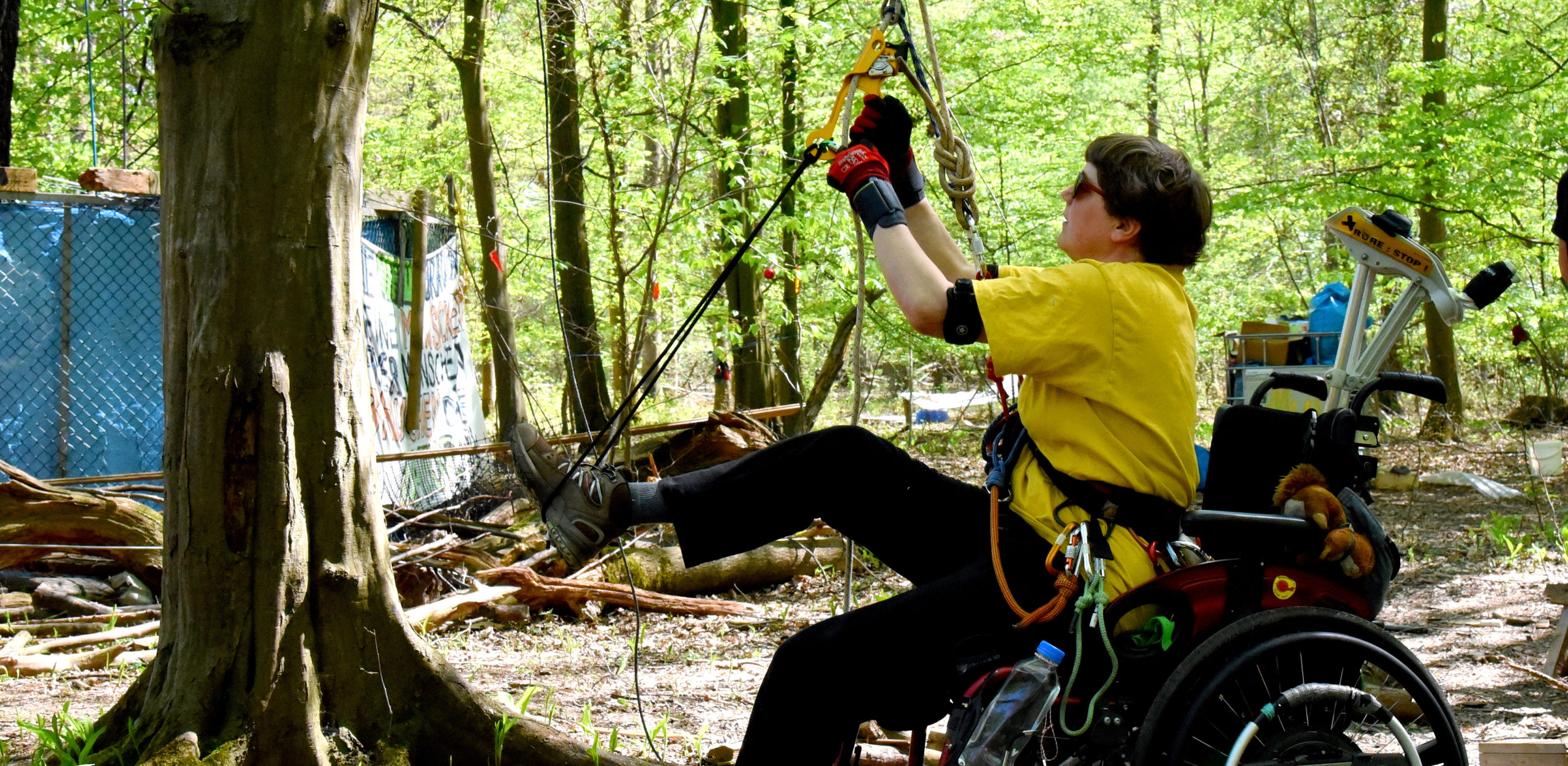 [DE]
Politische Bewegungen von unten sind, wie die Gesellschaft, nicht frei von Diskriminierung und Ableismus*. Der Verwirklichung einer herrschaftlichen libertären Gesellschaft geht nicht ohne allen Formen von Diskriminierung, daruter dem Ableismus, den Kampf anzusagen.
Cécile ist seit über 20 Jahren in verschiedenen politischen Bewegungen in Deutschland und Frankreich aktiv und als Kletteraktivistin bekannt. Sie engagiert vorwiegend in der Umwelt- und Behindertenrechtsbewegung. Sie ist aufgrund einer chronischen Erkrankung schwerbehindert und im Alltag mit dem Rollstuhl unterwegs. Sie setzt sich mit Vorträgen, Aktionen und Tutorials für Teilhabe und Inklusion in politischen Bewegungen ein.
In ihrem Vortrag erläutert sie, wie Ableismus sich äußern und erkannt werden kann. Sie zeigt weiter auf, wie der strukturelle Ableismus innerhalb von politischen Bewegungen angegangen werden kann, wie wir gemeinsam Barrieren brechen können, innerhalb von Bewegungen und in der Gesellschaft.
"Der Zusammenschluss von Akteuren aus verschiedenen politischen Bewegungen und direkte gemeinsame Aktionen kann ein Schlüssel zum Erfolg sein." So Cécile
* Ableismus – aus dem Englischen to be able (= fähig sein) – bezeichnet die Abwertung und strukturelle Diskriminierung von Menschen mit Behinderungen. Beim Ableismus geht es darum, wie nicht-behinderte Menschen das Leben von Menschen mit Behinderung bewerten; welche Bilder und Stereotypen sie im Kopf haben, wenn sie an behinderte Menschen denken. Es geht aber auch um die Barrieren, die die Gesellschaft schafft und aufrecht erhält. Menschen werden durch die Gesellschaft behindert.
---
[EN]
Political movements from below, like society, are not free from discrimination and Ableism*. The realization of a domineering libertarian society cannot be achieved without declaring war on all forms of discrimination, including Ableism.
Cécile has been active in various political movements in Germany and France for over 20 years and is known as a climbing activist. She is mainly involved in the environmental and disability rights movements. She is severely disabled due to a chronic illness and uses a wheelchair in her daily life. She advocates for participation and inclusion in political movements through lectures, actions and tutorials.
In her lecture, she explains how rejectionism can be expressed and recognized. She goes on to show how structural rejectionism can be addressed within political movements, how we can break barriers together, within movements and in society.
"Joining actors from different political movements and direct joint action can be a key to success." So Cécile
* Ableism – from the English to be able – refers to the devaluation and structural discrimination against people with disabilities. Ableism is about how non-disabled people evaluate the lives of people with disabilities; what images and stereotypes they have in their minds when they think of disabled people. But it is also about the barriers that society creates and maintains. People are disabled by society.