To show our solidarity with the people in Ukraine and our anarchist comrades, we took a solidarity picture at the Elbe today.
Since today Russian soldiers are officially marching into Ukraine to occupy the regions of Lugansk and Donetzk, where this will lead is unclear. There has been a civil war in the region since 2014.
Saxony's government and political elites have never hidden their closeness to the Russian regime. In January 2009, Vladimir Putin received the "Fight for Good" medal from the Opera Ball Association in Dresden for his services to German-Russian cultural exchange. The "St. George on Horseback" is a copy of a jewel from the Dresden "Green Vault". St. George stands for the victory of good over evil. This medal of gratitude was awarded at the reactionary event Semper Opera Ball, the former Prime Minister Stanislaw Tillich held the laudation. The "George" seems fitting since Putin also likes to present himself as a patriarch on horseback. The victory of good over evil, on the other hand, is less fitting. Since Putin came to power, his policies have had a clear direction. He rules Russia autocratically, suppresses any opposition and exercises power politics in the region.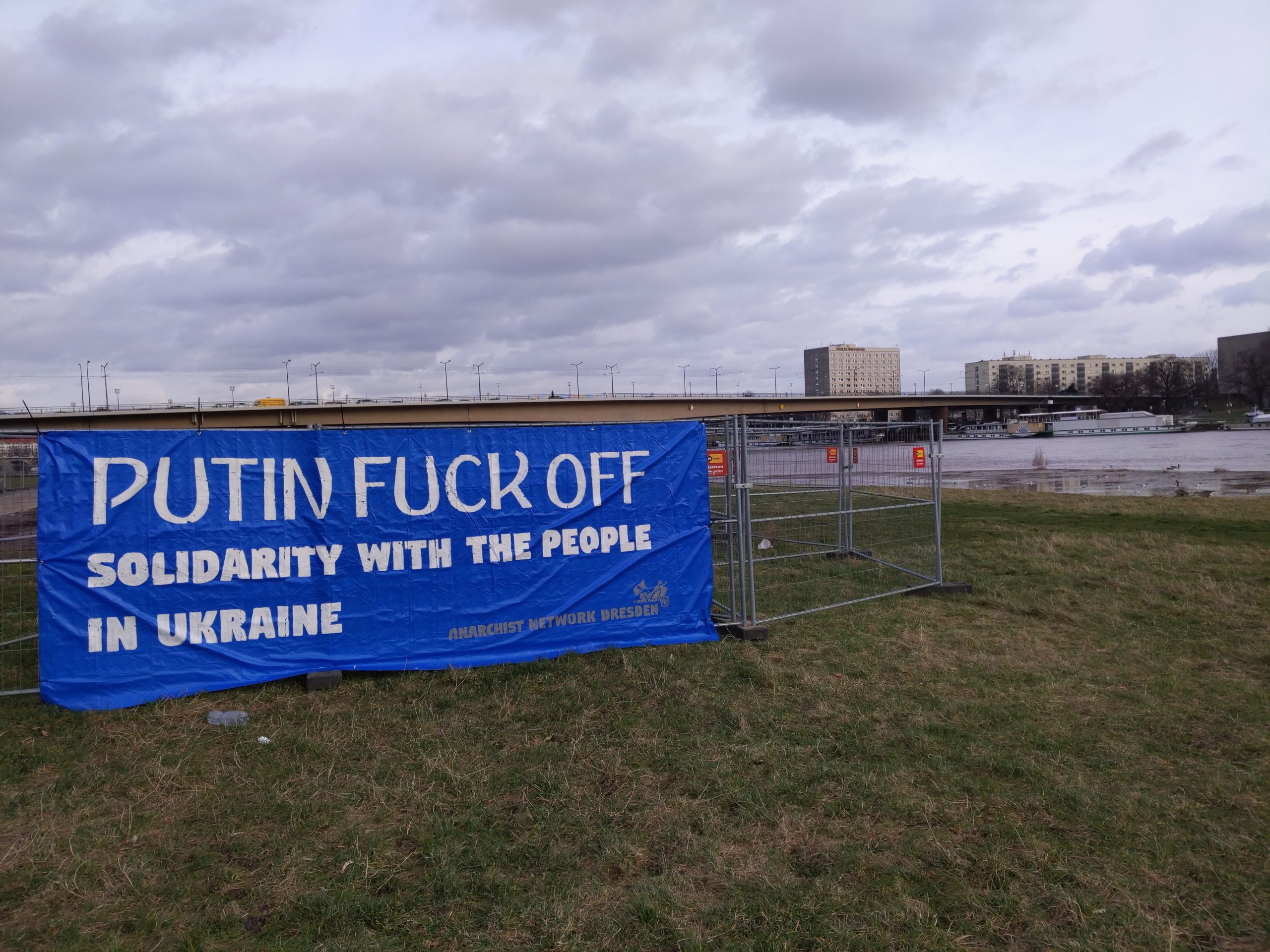 Elephant in the Room did an interview with an activist currently living in Ukraine. It gives an overview of the political development in the last years, how the current conflict escalate and how the anarchist community deals with it.